Enjoy a 1 1/2-hour private sunset cruise aboard the 25 ft. Bonnie Anne while visiting LBI!!  Everyone has their own, comfortable deck chair. View the wildlife of Barnegat Bay,  cruise by Old Barney Lighthouse, get a picture in front of the lighthouse, and see the historic Viking Village commercial fishing fleet.  Bring your favorite bottle of wine, sit back, and enjoy.  A great trip for vacationers!  Everyone loves our cruises!
267-918-1746
1 1/2 hour cruise $150 (up to 6 people)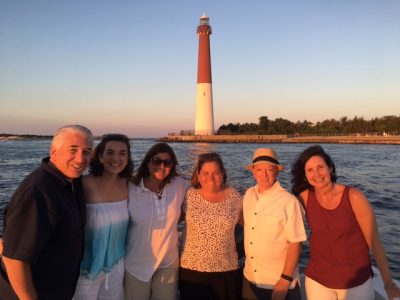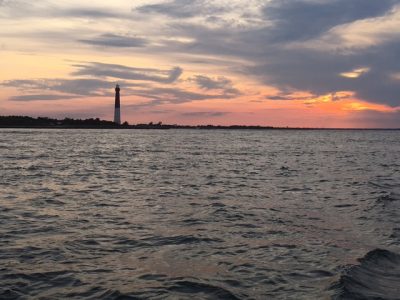 FAQs
How many people can we bring?
Our Coast Guard license allows usto bring out 6 people, whether the person is an infant or an adult.
Who will be on the boat?
This is a private cruise, meaning your group charters the entire boat.  The captain runs the trip.
How much is the cruise?
The price of the cruise is for 1.5 hours (this price is total, not per person).  If you have 6 people or if you have 2 people, the cruise is still the same cost.
Can we bring alcohol?
Yes. All enjoyed responsibly.
Where is the boat located?
We are located in High Bar Harbor, NJ which is located off of Barnegat Light.  We leave from a residence, with the boat located on a private dock and lagoon.